New Chapter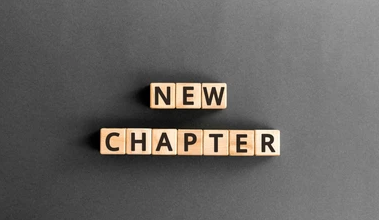 Major life shift ahead! For 25 years, I've been on staff at three churches in a production/music/leadership role — but I'm exploring something different for the next chapter. Several people have asked questions — so I'm writing to answer some of these questions for transparent explanation. I'll update this post as I get more questions.
Here was the email our lead pastor sent to the creative arts community yesterday...
Creative Arts Family,
We have been going through seasons of change as a church. While we celebrate the many good things God is doing in the lives of so many who faithfully serve PV, we also have permission to feel sad when people leave or things change. Today, I'm sharing a staff transition that promises to hold new beginnings and good things, and yet I still know we will feel the impact of this change as a church.
Bryan Nelson has been earnestly seeking God's direction in his life, and he has wrestled with the decision to step away from his role as Creative Arts Pastor for some time. The Nelsons will remain members of PV, but Bryan is taking a leap of faith knowing that God has something good in store for them on the other side of obedience.
I am so very grateful for the leadership he provided our church over the last nearly eight years. He is a visionary who helped bring events like Red, White and Blast and the Liberty Light Show to life. He is a disciple maker who created a culture of leadership development that we have the benefit of experiencing every weekend during worship. From elementary-aged students who are learning how to run cameras and play instruments to gifted high school students and young adults leading us in worship, Bryan believes all generations can use their gifts to serve and lead with excellence.
I am so proud that Bryan is a leader who believes family is first and foremost, and I know this change in role will create opportunities for him to be his best as a husband and a father as his kids walk through their teen years. As a church that holds family as a high value, I appreciate the risks he weighed to make a bold decision for his family.
I am humbled that Bryan and Lisa love their PV family so much that even though they're transitioning off staff, they are choosing to stay invested in their church community. That speaks volumes about our culture and the life they have built with you here. Those of you in the Creative Arts community are a major reason they will be continuing to journey with us. Personally, I am grateful they will still be part of our church family!
We don't know exactly how things will unfold in the days ahead. We will prayerfully seek God's direction. We will take our next steps expectantly knowing that God is good, and He has good things for the Nelsons and PV. We will keep you in the loop as we move forward.
I am including Bryan's letter so you can read it.
It's an honor to serve alongside you.
You are champions,
Merle
My letter…
Monday, June 14, 2021
Dear Merle,
After much prayer and consideration, I'm writing to share my impending resignation as Creative Arts Pastor at Pleasant Valley. With the goal of honoring my church family, my goal is to work to establish a timeline that best suits the needs of PV in designing what is needed for the future.
I plan to keep my family integrated into our local church/school relationships — therefore I am not seeking another church position out of the area. I would like to network openly for something that would be a cultural and gifting fit for me. Any recommendations and references would be welcomed. In the mean time, we are trusting God with our future and desire to continue to follow His leading. We'd appreciate prayer for peace in the days ahead.
I deeply appreciate the season at PV and the opportunities God provided to both serve and grow personally. We look forward to our family serving with you in the capacity the Lord sees fit in the days ahead. Thank you for the investment in me and my family — which will bear fruit for years to come.
Blessings,
Bryan Nelson
---
Answers to Questions People Have Asked
Are you sticking around Pleasant Valley? Yes. We will step back when appropriate. We will serve in other capacities as appropriate. Joshua (16), Kayla (14), Tyler (12) are all super plugged into our community — so we will continue to make Pleasant Valley our home church. I know other friends who've come off staff and can't make it work for various good reasons — but we are wanting to give it a go. We think we can give the appropriate amount of space for who's next.
Did the church ask you to leave? No. This was my decision alone. I initiated. In fact, they wanted to know if I was interested in discussing staying on in another capacity. I appreciated the offer to consider — but respectfully declined.
So why are you leaving? I'm approaching my 2nd half of life. It's common for peeps like me in megachurches to shift to something different. Many shift to other church roles. However, I've been inside the walls of the church for 25 years. I'm ready for something different beyond the walls of the local church. Lisa and I have prayed and discussed this (probably for far too long). Every church (and organization for that matter) has its own set of positives and challenges. Those challenges certainly shape and mold us. Will I enjoy not having to deal with those challenges/tensions? Yes! Wouldn't you in your place of work?! So if you are thinking there's dirt here — why yes, every organization has "dirt" — and we've had candid and appropriate conversations along the way about those challenges. If you are wanting to go digging in the dirt, you won't find a shovel here. In a nutshell, I've had a great 25 years in church-world — and it's time to spend Christmas, Easter, Mother's Day, Father's Day, rehearsal nights, 52 weekends, 6 nights of light show, etc. — as a family while our kids are still with us.
Are you leaving because of recent SBC direction? No. This has nothing to do with the Southern Baptist Convention. Do I have opinions on it? Yes : )
Are you leaving because of the several year controversy over Bethel, Hillsong, Elevation worship songs? No. I have opinions on why songs should be evaluated independently of their (very loose) connections. I feel there is some fear mongering on the YouTubes on this issue. If we are going to get rid of all songs tied to bad actors, then we'll have to throw out all the Psalms since David sinned with Bathsheba. Let the songs stand alone in revealing accurately who God is as a vehicle unto themselves. Let God deal with the authors.
What kind of job are you looking for? All options are on the table. Full-time. Benefits. Something that will sustain my family without having to work several jobs to make ends meet. Remote or Kansas City area. My skills are in people (so my friends say), technology, project management, spreadsheets, audio, video, graphic design, music writing/arranging, strategic planning, and just helping people. Teaching positions probably won't sustain my family since my K-12 Education degree hasn't been used for 25 years in a legitimate teaching capacity (until HR would have mercy on me or consider my experience or masters degree in leadership a valid substitute). I explored a teaching position here in Kansas City, and the starting pay would be less than what I made my first year in 1996 of church work out of college. You teachers aren't paid enough!!! Wowza. If you are like, send me your resume and I'll pass it on, here's a link to my profile on LinkedIn for more info on my wiring/strengths.
How are you? Your family? Your wife? Your kids? We are all doing great. When we shared with the kids that I'm looking for what's next — it was a big "nothing burger" for them. Lisa and I are doing great — and looking forward to focusing on something different in the days ahead (too many porch swing conversations centered around church-world). In fact, now that this hurdle is cleared — we already feel a little better in moving forward. But don't hesitate to ask how we are doing in the future : )
What is the timing of the shift? Pleasant Valley is in the driver's seat for the timing. I'll strategically stay as long as it's beneficial to do so. There will likely be a healthy gap period between me and what's next. When I know the timing, I'll update it here.
What can I do to help? We are trusting God for this next step. You can certainly pray for us — but if you know of positions that might be a match for me, don't hesitate to click here to email me for my resume or simply let me know!